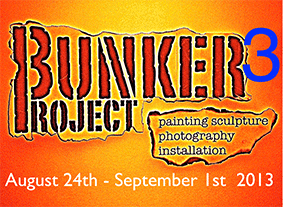 The exhibition will be held from the from Saturday 24th August to Sunday 1st September in a unique environment, within the six foot thick walls of a Second World War bunker. Graham along with other artist exhibited their work.
The bunker sinks nearly forty feet below the ground and gives the artists from the Westcountry the opportunity to display their work in a gallery like no other. Bob Cruwys went along to the bunker near Salcombe in South Devon.
Click on the ITN link below to view the report.